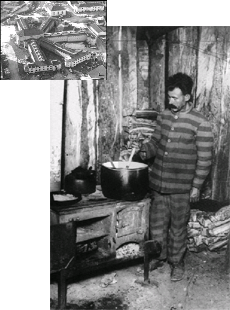 The prison of Tierra del Fuego,
the most treacherous of the
prisons in America.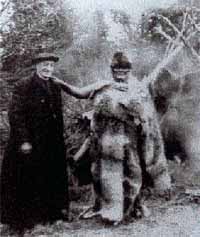 Father Alberto M. De Agostini, priest of
Salesians order and explorer.
Dissimilar events and people with different pasts were drawn by destiny to
Patagonia to become pieces of a common history.
All of them could look, during a brief moment, to the endless horizon of Patagonia and its vast and infinite plains. All saw, for the first time, the gigantic glaciers next to mountain peaks lost in the clouds, escorted only by the sound of wind and the roaring of bitter waves, breaking tirelessly against the shore.
Maybe it was this that made these people understand the insignificance of men when confronted by nature. It made them understand that only by sorting all obstacles they would hold the key to their own destiny. Also, that their dreams would be gigantic and immortal, lingering in all their might, charm and magic to our days