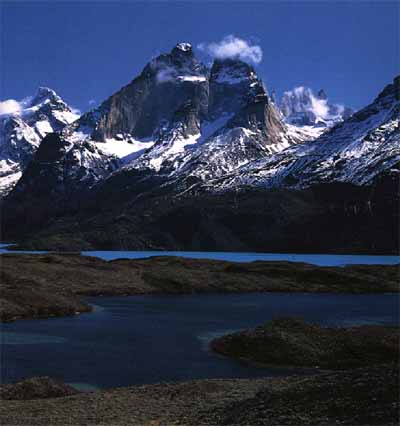 The passage of time sheds new light on the lives of the men that discovered and settled Patagonia, a remote outpost located at the tip of the South American continent. Unusual characters were needed to conquest and explore what was considered "the world's end" years ago.
The adventurous spirit, the urge to acquire knew knowledge or the belief that a fortune could easily be made on this new land, pushed many men and women to defy destiny, and launched these pioneers to a frenzied voyage of thousands of miles to start a new life.
Maybe it was the risky attraction to the unknown, the lack of control on nature's forces, the dreams and myths, such as the "Enchanted city of Gold and Silver", or "Trapalanda, the home of the Immortal Beings", or the more realistic - but no less dramatic - intent to colonize what moved and seduced those that would risk their lives to try what seemed impossible.
Nothing came easy to these adventurers. Success was not frequent and there was a series of tragic episodes. There were shipwrecks, pathetic settlements with dozens killed by indians, famines and the merciless region, disappearances, and a chain of frustrations in view of a cruel and harsh reality.
Those who dared to face adversity, from the bold explorers to the extraordinary characters or the tireless settlers, have become part of these "Stories from the End of the World".
Patagonia's importance dates back to 1520, after Magellan discovered the route that joins the Atlantic and Pacific Oceans, known to all as Strait of Magellan. The strategic value of the strait was such that its control would, in time, bring about confrontations among nations with imperial aspirations.
It was thus that a succession of expeditions from Spain, Portugal, England France and Holland took place, fueled by various interests.